Ray-Ray's Story: A Tail Of Winter Survival
By Kim Irvine
Ray-Ray is a beautiful man, Approximately 9 years old. He now enjoys a safe and happy life with Kim, our Manager/Registered Veterinary Technician but he knows all too well how dangerous the winter can be to our pets.
As a young kitten in 2004, Ray-Ray was living on the streets of Cole Harbour with no home to call his own. Late in January, during the coldest part of our winter, a good samaritan saw Ray-Ray outside cold and hungry and kindly called the Eastern Passage Village Veterinary Hospital for help.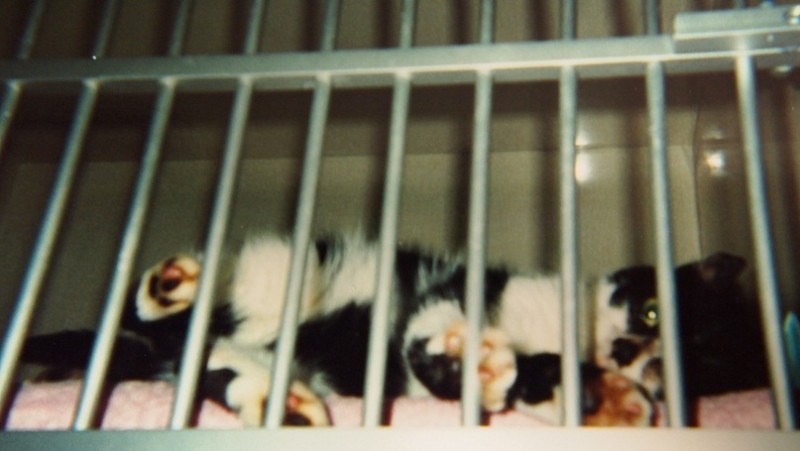 When Ray-Ray arrived at our Hospital his temperature was far below normal, and weighing less than 3 lbs, he was only ½ of the weight of other cats his age. His ears, nose and the pads on all of his feet were severely ravaged from frostbite. Frostbite is caused by prolonged exposure to severe cold. This usually happens from being outside in cold weather for a long period without adequate shelter. As part of his recovery Ray-Ray required IV Fluids and antibiotics to prevent infection from setting in as well as several other therapies to bring his body to a healthy state. The tissue on his ears was damaged beyond repair and detached, while the skin on his nose and pads of his feet sloughed off and had to repair over time.
Ray –Ray was one of the lucky few who found warmth and shelter before it was too late, and aside from a few missing pieces was able to make a full recovery from his difficult beginnings. Ray-Ray wants everyone to know that all animals that go outside are at a risk for frostbite. If your pet goes outside during the winter make sure they have easy access to shelter and be aware of the temperature outside, frostbite can set in quickly at subzero temperatures. Frostbite is a painful condition that can easily lead to infection so if you suspect your pet may have frostbite seek veterinary attention immediately, tell them Ray-Ray sent you!