Simba is a beautiful 1 year old, male, short haired cat that is currently in the care of the Metro SPCA shelter.  He has a bad case of stomatitis and needed to have all of his teeth removed, just like Maple did.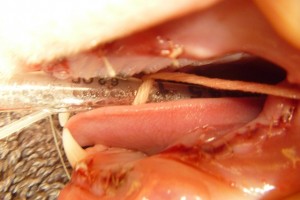 His surgery went very well today and he recovered well.
(Above) Here he is eating 30 minutes after waking up form a 3 hour surgery….